"Open morning"
Dear Parents,
You are invited to Miras International Primary School on Wednesday October 17, 2018 from 8:00am to 12:00pm to see our Grade 2 - Grade 5 class programs in action.
This is an opportunity for you to observe the differing learning and teaching approaches used in our school. You are welcome to visit your child's class in the primary school during this time.  We ask you to respect the learning of the students, by not interrupting the lesson or asking questions of teachers during the lesson.  Primary School Leadership Team members be available during this time to talk with you and answer any questions you may have.
We look forward to seeing you on Wednesday October 17, 2018.
Sincerely,
Primary School Leadership Team
Football
Football – just this very game best forms students' behavior and interaction within a team, contributes to excellent physical training, develops such skills as confidence in his/her capabilities, purposefulness, endurance and instills a lot of important social skills in students. And surely, it is the most popular sports among our students, both Primary and Secondary ones. The Annual Football Championship among Private Schools of Almaty will start on 26 September. For many years our football team has been one of the strongest teams among others. Let's wish our players success and victories. We invite everyone: parents, students and teachers to support our teams. Come to the School Stadium. Cheer for our team! The match schedule is on the information board in the Secondary School GYM.
Sport unites the world!
From 13-21 September, 2018, our school will host a football tournament for grade 6-8 students.
The winning teams will get a team trophy and medals!
Everyone is invited to attend the tournament and support the players!
The Opening of the Symphony of Peace and Kindness Artwork Exhibition
On 21 September at 11.00 A. Kasteyev State Art Museum of the Republic of Kazakhstan will hold an exhibition of children's creative artworks - the Symphony of Peace and Kindness. It is organized the Nursultan Nazarbayev Educational Foundation.
The exhibition is dedicated to the 20th anniversary of the Nursultan Nazarbayev Educational Foundation and is a joint event held by the A.Kasteyev State Art Museum of the Republic of Kazakhstan and the Nursultan Nazarbayev Educational Foundation, under the auspices of the State Program called "Rukhani Zhangyru" and the Memorandum of Cooperation. 
Over 400 artworks made by students of the Foundation Schools' and Orphanage #1 using various art and crafts techniques such as painting, drawing, photography, collage, mosaic, glass painting, quilltng, plasticine painting, batik, and mixed techniques with the addition of decorative elements have been submitted to be chosen for the Symphony of Peace and Kindness exhibition.  
The artworks were assessed by art experts from the State Art Museum of the Republic of Kazakhstan named after A.Kasteyev, Elbasy Library and Children's Art School – UNESCO Club in Astana and the judges have chosen 150 artworks as the finalists created by children aged between 3 and 18.  
According to the young artists their works reflect their vision of peace, harmony and unity, goodness and their desire for beauty.
The Last Bell Ceremony
This event will take place on Wednesday, June 6, 2018.
Time: 8.05 a.m.
The daily routine:
7.45-8.00- students arrive at school
08.05-08.45- the Last Bell Ceremony
08.50 - school working day according to the schedule
The Diploma Programme of Miras International School, Graduation-2018.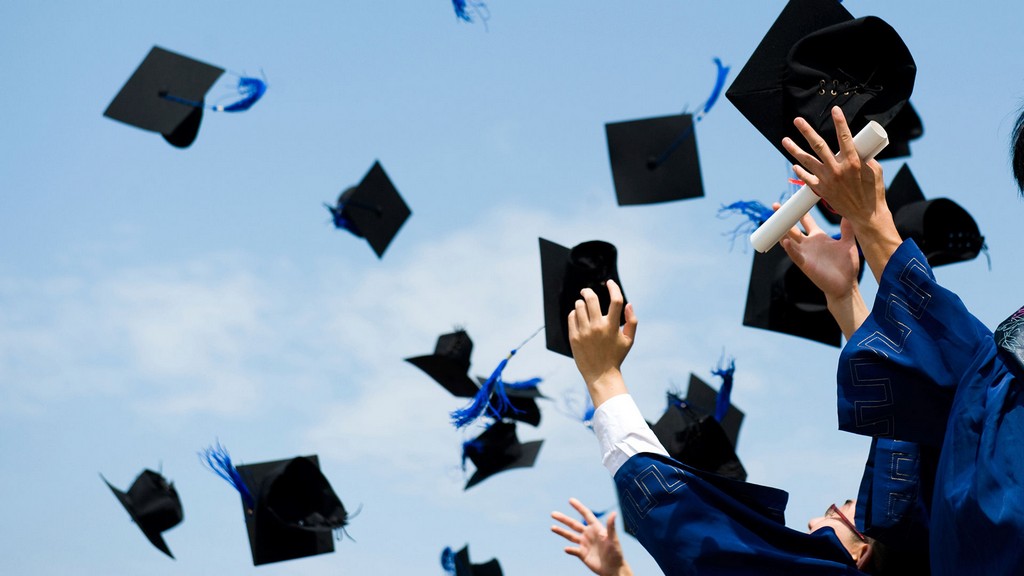 The official ceremony of the International Baccalaureate Diploma Programme graduates
(IB DP Graduation - 2018) will take place on May 25 at 3 p.m. in the school theatre.
Career Day
On April 27th Miras will hold a 'Career Day' with the assistance of guest speakers from the local community.
This is an opportunity to meet with specialists in different fields of science, culture and business. Our students will learn about a range professions and ways to achieve high results.
Students will also have a chance to learn about features of present-day jobs available in an increasingly globalized labour market.
Miras would like to thank in advance, the guest speakers, for making such an invaluable contribution to the school's career education and guidance programme.