"Disco Party 2017-2018"
Please note that on Friday, November 10, the Disco Party will take place.
This is the first event organized by the New SS Student Council.
We would like to invite students of Grades 6-12 to the disco.
The Programme includes: funny competitions and games, great musing and lots of fun.
Time: 18.00 – 21.00
Venue: SS Atrium
Teachers and School Administration will be on duty during the disco.
Sincerely yours,
"Miras" School Administration
Three Way conferences (Students/Parents/Teachers) Grades 1-5
Wednesday 8th November 12:30 – 17:30
The purpose of 3 way conferences is to celebrate students' learning and identify goals that will improve their progress. It is a time for students, parents and teachers to share the student's successes as well as to collaboratively discuss ways of supporting students achieving their goals.
During the conference the students will share their goals with parents and teachers. They will talk about their strengths and areas needing improvement. Please be supportive of your child and consider them as an equal partner in this conference.
The primary school will follow the normal Wednesday timetable up to lunch time. After lunch students will have alternative lessons with single subject teachers until their conference with you and their Home Room Leader. Teachers of additional languages will also be available. Students will go home after their conference.
The conferences will last approximately 10 minutes.
Primary Miras Cup football tournament – 2017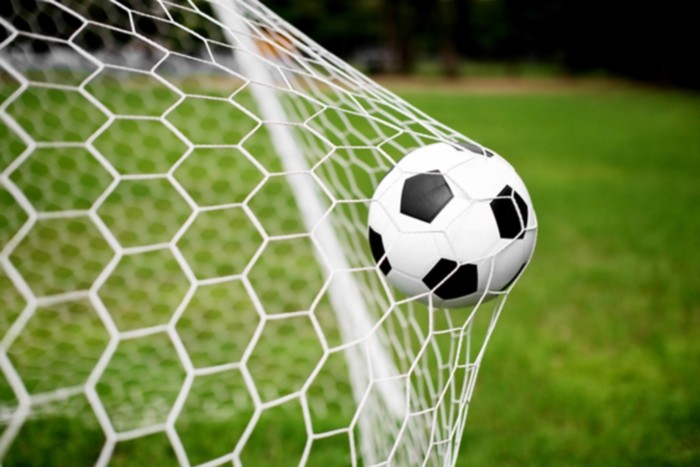 On October 5 to 6 Miras International School Almaty is hosting the first PS Interschool football tournament between several schools.
The following schools are participating in the tournament:
"Magister"
"Tamos"
"Zerde"
"Miras"
We wish all the primary school students great success in this tournament!
Miras University Fair and other upcoming university visits.
On September 26, 2017 Miras International School of Almaty is hosting its annual University Fair in cooperation  with the International body Student Recruitment Tours (SRT). Approximately 20 universities from Europe, America, Canada, Turkey and other countries are taking part in the event as well as Miras students in grades 10-12 and guest students from other schools around Almaty. This is a great opportunity for students to meet with representatives of the universities and discuss face-to-face such topics as post-secondary school options, admission requirements, students' life, and living conditions in different universities and countries.
University Visits:
The university admissions process will continue at Miras Almaty next week with several other international school representatives coming to school for individual visits:
Sept 27:  University of Kuala Lumpur, Malaysia
Sept 28 University of British Columbia (UBC) Vancouver, Canada
Oct. 2 John Cabot (American) University in Rome, Italy
You are welcome to come!
June 9 - school day
Dear parents, the school administration informs you that June 9 is a full day for students of the 6th, 7th, 8th, 9D, 11IB classes.
Report cards will be handed out during the last period.
The Modern Preschool Education: Trends, Problems and Perspectives
On June 2-3, 2017 the Department of Preschool and Secondary Education at the Ministry of Education and Science of the Republic of Kazakhstan together with Nursultan Nazarbayev Educational Foundation are holding an International Research-to-Practice Conference, "The Modern Preschool Education: Trends, Problems and Perspectives."
The conference will take place at Miras International School, Almaty (Al-Farabi Avenue, 190) and Miras Preschool Almaty (Zenkova Street, 52). There will be three conference languages: Kazakh, Russian and English.
As a part of the conference there will be a presentation of the Integrated programme of preschool education and pastoral work, implemented in the Miras preschools of Nursultan Nazarbayev Educational Foundation, combining the requirements of the State Standard of Preschool Education of the Republic of Kazakhstan, the programme of the International Baccalaureate and Montessori Pedagogy.
The workshops planned for the conference will present information and aspects of the process of implementation for the Integrated Programme. This will include important features involved in the planning of the academic activities; organization of the environment; the assessment of students' progress and the professional development of preschool teachers.
Nauryz Festival
On 15 April Miras International School in Almaty will host Nauryz Festival.
As part of the celebration, Miras International School will arrange a charity festival called Miras Alemi. During the festival there will be presented students' creative works, master classes by honored artists, craftsmen and students of O. Tansykbaev College of Decorative and Applied Arts in Almaty.
Also, guests of the festival will get a chance to enjoy national games, Alty-Bakan national swings, horse and carriage rides, and of course rich dastarkhan (delicious food).
During the celebration there will be conducted some charity actions. The raised funds will go to Orphanage 1, Boarding School 1 for hearing impaired children, Boarding School 2 for kids with musculoskeletal disorders and Boarding School 4 for blind and visually impaired children of Almaty.
We are looking forward to seeing you there!