Drawing Competition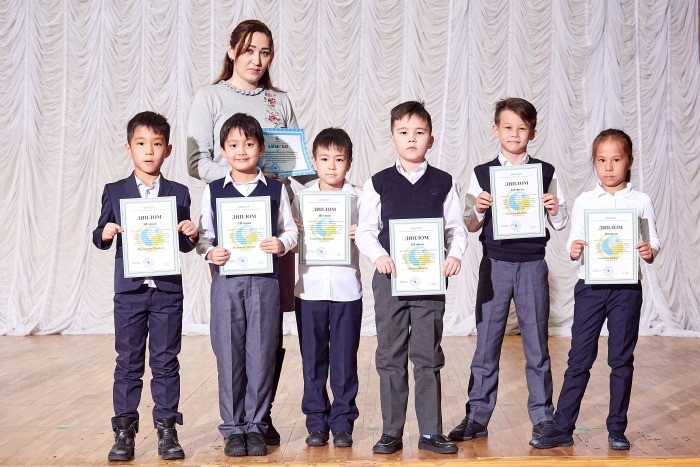 In December 2017, several Primary School students took part in the "I Love My Country" drawing competition. The competition was organized by Ziyakter Magazine in honor of the Independence Day of the Republic of Kazakhstan. Our students won 2nd and 3rd places. Congratulations to all our students on their wonderful efforts.
Serikuly Yersultan
Bolatkhan Altai
Mukhamedov Ramazan
Seidillakyzy Amina
Serikbek Mustafa
Sergali Safiya
Daulen Shyngys
Onlasbek Ailin
Shaekina Amina
Sergali Sanzhar
Well Done! We hope to see more of your creative abilities in the future!
в!
New Achievements
Congratulations to Imanbai Amirzhan and Imanbai Alizhan on their success in the Taekwondo competitions.
Both the boys have always strived to improve and achieve their goals and again, this time Imanbai Amirzhan confirmed his right to be the holder of the Taekwondo Green Belt, while Imanbai Alizhan is a holder of the Yellow Belt. Congratulations boys!
We wish you continued success in Taekwondo in future competitions!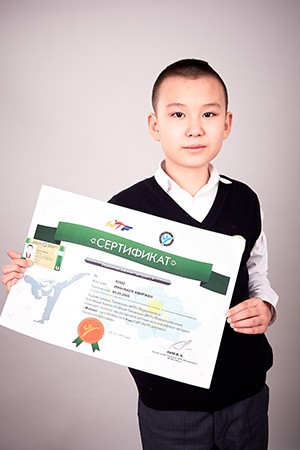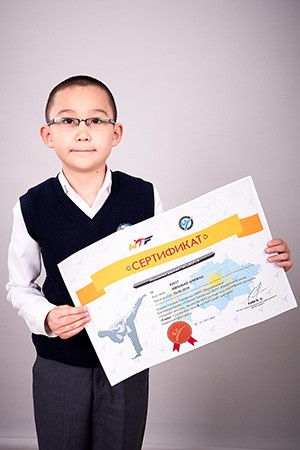 NO ABSENCES
Congratulations to all our Primary School students who had "Perfect Attendance" for Semester 1. At an assembly on Wednesday 10th , these students were presented with their certificates to recognize this wonderful achievement!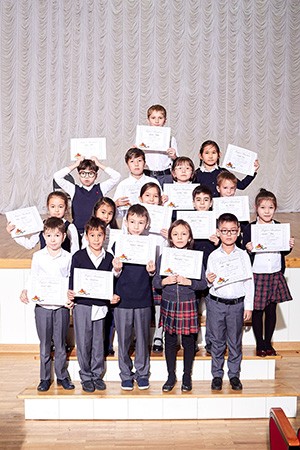 1A Aruzhan Kurmanova and Diana Saparali
1/2D Gabriella Alajji, James Crouch and Maximiliene Stec
2A Diyar Akat and Tamiri kulibayeva
3C Miras Kunaev and Ailin Onlasbek
3D Michael Stec and Ameli Alimova
4A Rolan Utebayev
4D Adina iles
4B Bektimur Kulibayev and Idan Yakubov
5B Aleksey Kravtsov
5D Arzhel Boissinot and Taukezhan Zhagiparov
Well Done Everyone!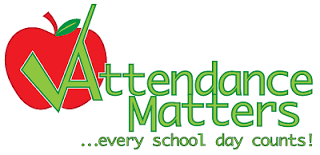 "Math without boundaries."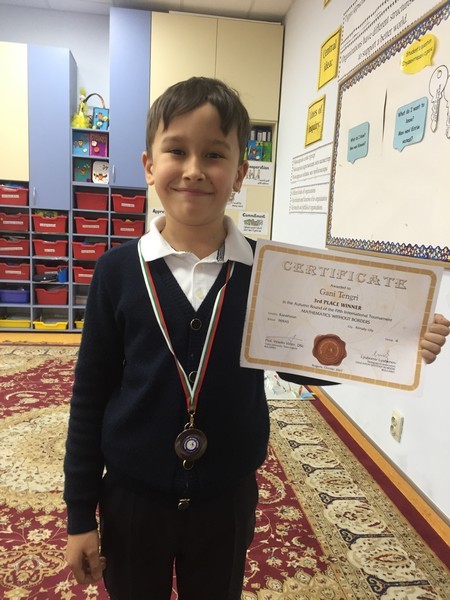 A student of Miras International School Almaty, Gani Tengri  from 4C class,  was awarded third place in the autumn international tournament, "Mathematics Without Boundaries."
This was the first time Tengri had participated in this competition and he was one of 16,000 students from the 21 different countries.
What a fantastic achievement! Well Done Tengri!
We are proud of our students!
Good  luck in future competitions!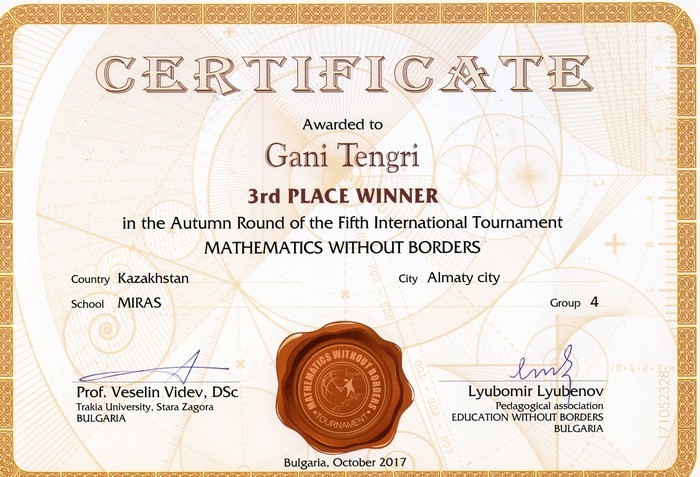 Congratulations!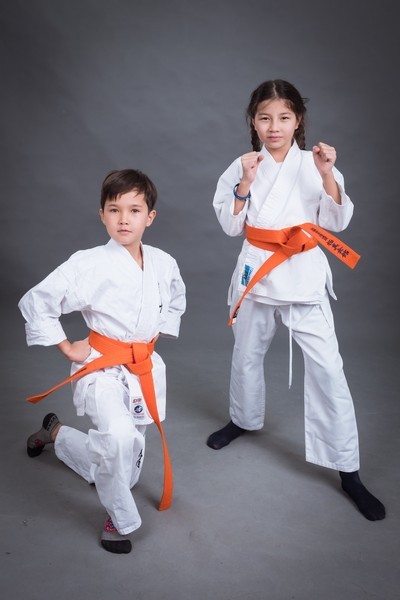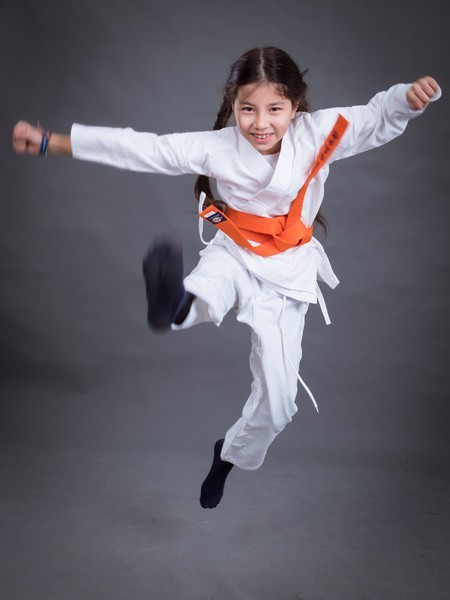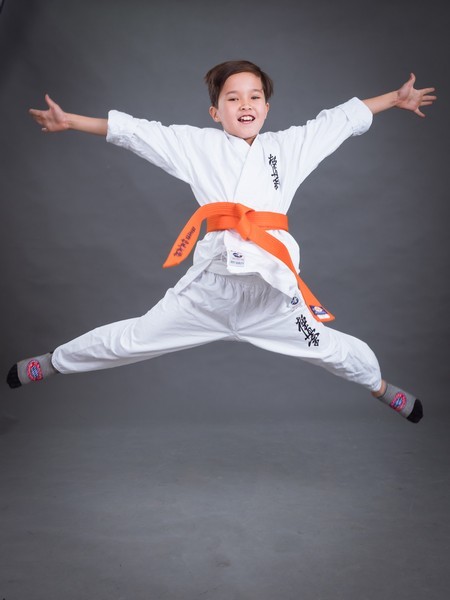 Congratulations to our primary school students Maksut Satti and Annatoly  Khairaldin from 4B class on their success in mastering the techniques of 'Karate'.
The Kyokushinkai-Kan Karate National Federation awarded them the degree, "10KYU."
We wish them both continuing success in developing their Karate skills!  Good luck!
"Mental Arithmetic"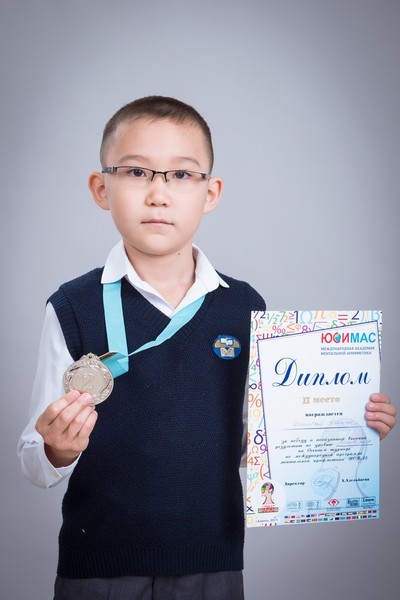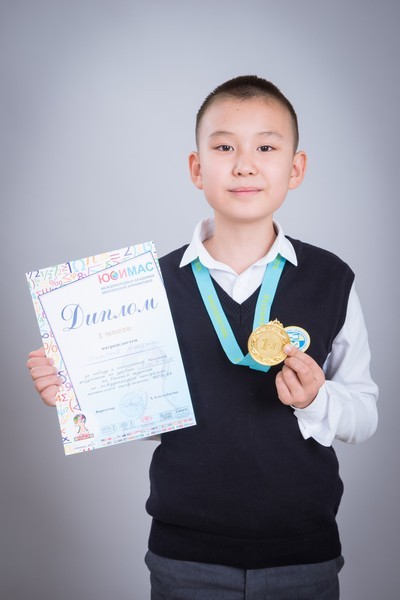 Two of our Primary school students, Alizhan Imanbai (2A class) and Amirzhan Imanbai (4B class) took part in a tournament this Autumn. They participated in the International Programme of Mental Arithmetic, "UCMAS."
Imanbai Alizhan won 2nd place, having showed a high result in the "Elem A junior group." Imanbai Amirzhan took the 1st place in the "Elem A senior group " level.
Well Done Boys! Congratulations,
The school is very proud of you.
We wish you great success in your future competitions!
"Micro" Racer Class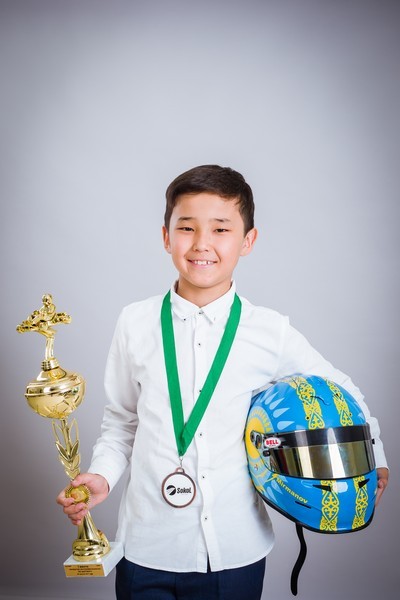 Mirmanov Bakbergen, a student of 7D, has been driving Karts as a sport racer since 2013.
In 2013 he took part in the Russian Karting Championship.
He is regularly on a list of the top six racers in the "Micro" class.
From May to July 2017 he participated in the international 'Karting' Championship of the Republic of Kazakhstan and became the Champion in the "Mini" division.
Congratulations Bakbergen!
A wonderful achievement!