National contests for "mental arithmetic"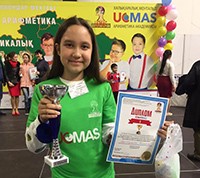 Grade 3D student Angelina Tulepbergenova of Miras International School Almaty took the first place at the national contests on "mental arithmetic."
Angelina has been learning mental arithmetic since September 2016. She had already won a city competition. Congratulations Angelina!
We are fortunate to have such talented and successful children at our school.
Victory Day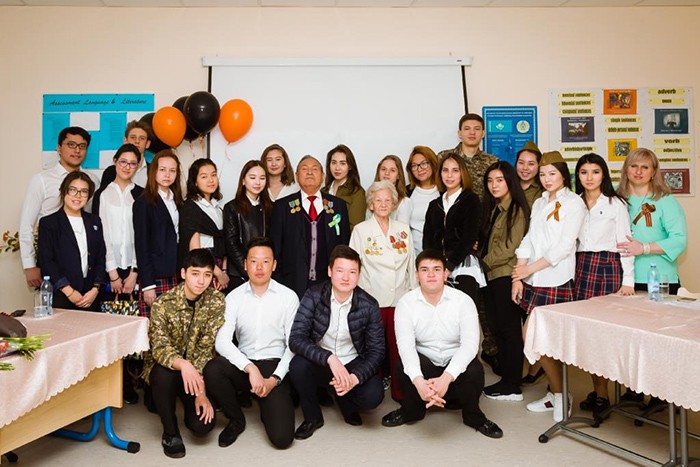 May 9 is Victory Day. It is a very special holiday for each of us as we, the citizens of this country, need to remind future generations to remember the war and the victory and what it means to us all and to keep the tradition of commemorating this great day. This holiday commemorates an important chapter in the history of our country in determining the fate of each person and their family. Surviving the devastating trials of war, our people stood tall and won.
In honor of "Victory Day" on May 9, the school library organized an exhibition and designed a congratulatory board for the visiting veterans. We also held an assembly with primary and secondary students. The youngest students performed a wonderful dance for the veterans and workers on the home front to commemorate this remarkable day. The children also read out passages from the competitive compositions, "Letters from the Front." The audience also participated in the action, "The Immortal Regiment." At the end of the celebration the students talked with the veterans and then together they sang wartime songs. The leaders of the Student Council laid flowers at the monument of the soldiers of the Great Patriotic War in 28 Panfilov guardsmen's park.
We want to say to our veterans: "Thank you for your courage, commitment and belief in the right purpose. Your great courage and self-sacrifice will always serve as an example of infinite moral and spiritual strength and the highest demonstration of patriotism! Happy Victory Day!"
New achievements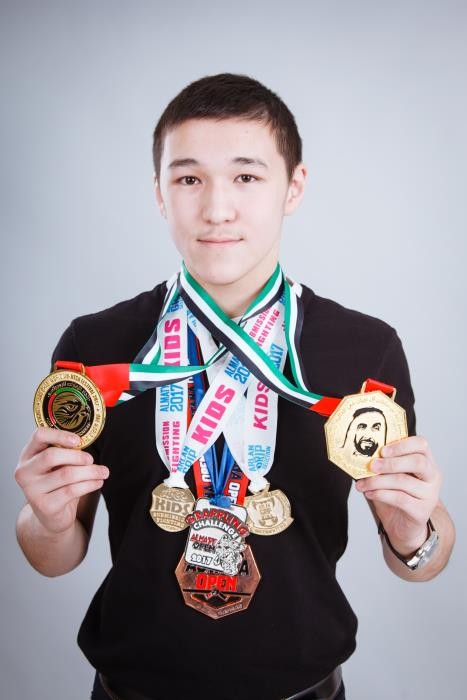 Class 8D Student of Miras International School Almaty Muhamediyar Kudaikulov won a gold medal in Abu Dhabi World Jiu-jitsu Festival.
Throughout 2017, Muhamediyar also took part in other significant competitions and won prize places:
Arlan Grip selection (1) - gold
Arlan Grip selection (2)- gold
Astana Open 2017 - bronze
Mace Almaty open 2017 - silver
Abu Dhabi Youth Jiu-jitsu championship - gold
Abu Dhabi World Jiu-jitsu Festival - gold
Muhamediyar has been doing Jiu-Jitsu for only 1 year and has already significant victories in this sport.
We wish you further gains!
Gran Prix
In April 2017 teachers of Miras International School in AlmatyNarkulovaGulzira and Tala Atos participated in a distance (online) competition among teachers of preschool, secondary school and professional education called "I am a teacher of 21 century".
From the bottom of our hearts we would like to congratulate our teachers who won Grand Prix in the category "My best lesson",an open lesson.
We wish them further success in their creative work.
Arrived with an award.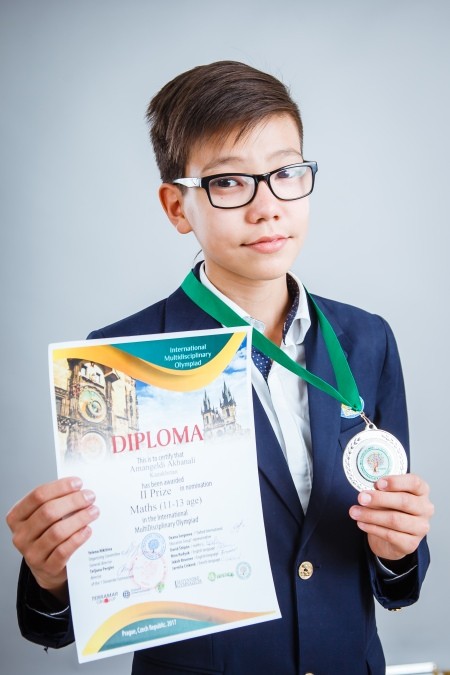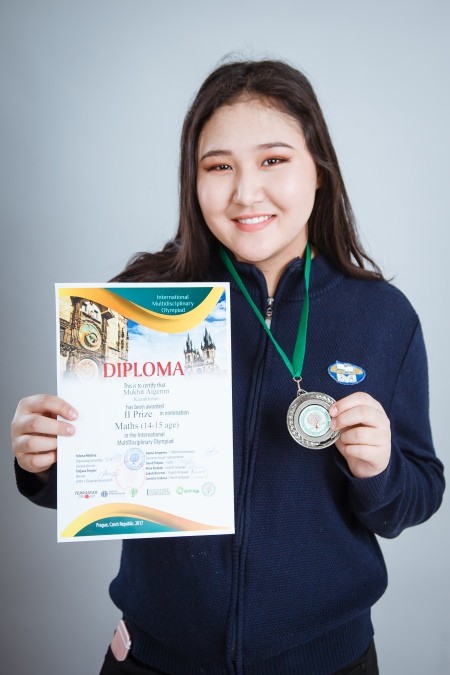 From 21-24 March several Miras grades 6-9 students successfully participated in an International Multi-subject Olympiad took place in Prague, Czech Republic. Congratulations to grade 6D student Amangeldy Akhanali won second place in age group 10-12 years and Mukhit Aigerim 9D also earned second place in age group 14-15.
Congratulations to them!
We wish them success and new victories in the future!
Today, 23 February 2017, a Model UN 2017 conference started at Miras International School.

During the conference delegates of different countries simulated the real UN committees and acquired diplomatic, leadership, public speaking, language and compromising skills.
The Model UN 2017 Opening Ceremony was attended by the UN and UNESCO representatives, diplomats from Kazakhstan, Belorussia, Russia, Poland, Turkey and Hungary and other public officials.
Among the participants of the conference there are Moscow Economic School, Haileybury Almaty, International School of Almaty, Gymnasium 105, State Gymnasium in Almalybak Village, Belinskiy State School, "Dostar" International School, "Bayterek" International School, "Nemere" Private School in Kaskelen, "Arystan" Lyceum, Nazarbayev Intellectual School of Chemistry and Biology in Almaty.
We wish you fruitful cooperation and mutual understanding!
Schedule changes
Dear parents, Happy New Year!
Please be informed that Semester 2 School Calendar for Kindergarten and Grades 1-9 has been changed.
Due to XXVIII Winter Universiade students will have extra holidays from 30 January to 3 February according to Order 4 issued by Almaty Department of Education as of 10 January.
From the 6th of February – Lessons will be conducted according to a regular schedule for all students.
In this regard to recover routine classes at school, the academic year will prolonged until 9 June 2017. (5, 6, 7, 8 and 9 June - school days for all students).
Preschool, 10-11 Grades and DP students will attend school in the ordinary course in accordance with the approved School Calendar 2016-2017 (no extra holidays for them). 9 June - The Last Bell for all students.
Spring holidays will remain the same.
Sincerely yours, School Administration.