Parents meeting
On Tuesday and Thursday, 7th & 9th November respectively, Miras Secondary School will hold two Parent Teacher Meetings. These will be from 16:30 to 18:30 on each evening.
Tuesday 7th November 2017 from 16:30-18:30 we invite Grades 9 to 12 for all three streams.
Thursday 9th November 2017 from 16:30-18:30 we invite Grades 6 to 8 for all three streams.
Please inform the Homeroom Leader if you are NOT able to attend.
Each meeting will start with the Home Room Teacher for 16.30 to 17.00 and from 17:00 to 18.30 will be the subject meetings.
A Parent Forum about the features of the brain and cognitive activity of children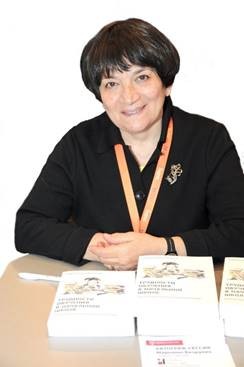 For the first time in Astana and Almaty, initiated by the Nursultan Nazarbaev Educational Foundation, staff and parents of the Foundation's branches are invited to take part in a forum on the theme, "The features of brain development and the cognitive activity of preschool and school children."
The forum will be held from October 28 to November 2, 2017. The event will be for all Miras International Schools. Leading the forum is a well-known Russian scientist, physiologist, psychologist, doctor of biological sciences, academician of the Russian Academy of Education and Director of the Institute of Developmental Physiology, Professor Maryana Bezrukih.
At this forum for parents, there will be interactive lectures on the following topics:

· The myths and realities of the development of preschool children;
· Children's readiness for school;
· The adaptation of children to Grade 1; the positives and difficulties of adaptation;
· Children with the specific developments: left-handed, slow, hyperactive, gifted and
talented / highly able
· Difficulties in acquiring writing and reading skills;
· The features of brain development and cognitive activity of teenagers etc.
Teachers and parents of all aged children who are attending the Foundation's schools, are welcome.
Individual consultations for parents are also available.
Almaty 30.10 – 01.11.2017г.
Venue: Miras International School Almaty
For enquiries please call: (727) 242-16-65
"The Acorn Autumn"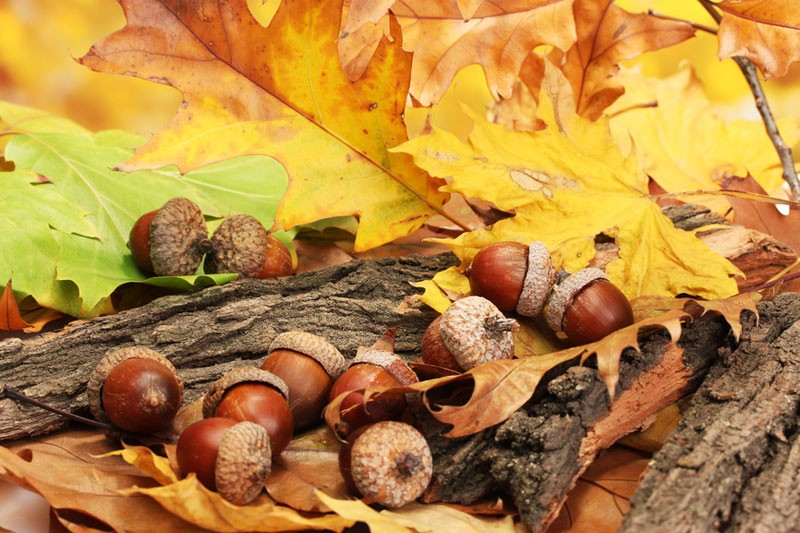 We would like to tell you about the action that is taking place in this city.
Every year the Almaty zoo conducts, "Acorn Autumn."
The purpose of the action is to gather acorns and nuts for the zoo animals.
We decided to support this action and invite everybody to participate in it.
This  year the Almaty zoo turned 80, so to help them celebrate our school decided to help gather nuts and acorns.
As a reward for collecting nuts and acorns the zoo, very kindly will provide tickets for free visits to the zoo,
which we, on behalf of the whole school community, are going to give to the children of orphanage No 1.
Let's continue to care for those who are not as fortunate as us and work on  good deeds together!
PTA chairwoman Zhanna Kubasheva's congratulations on the occasion of the commencement of the academic year
The start of the new academic year is as always the time of lovely and creative excitement. By tradition Miras has started vividly, vigorously and joyfully in order to fly to the future in full sail. First-graders have joined the close-knit and united team of this school. The most responsible and reliable secondary school students have already been elected for the reputable Student Council. This year it was decided to extend the framework of school charity. The activities that allow raising funds to help children in need are to the Miras guys' liking so much that they are ready to spend more time and effort doing this noble cause.
All other main school activities will be carried out in accordance with the conventional plan. Every year these are becoming more and more interesting, because the imagination of children is inexhaustible!
The Parent-Teacher Association wishes the students and their excellent teachers to spend the year in the spirit of goodness and inspiration!
On behalf of the PTA,
Leader of the Association
Zhibek Kubasheva
'OPEN MORNING'
Dear Parents,
You are invited to Miras International Primary School on Wednesday October 18, 2017 from 8:00am to 12:00pm to see our Preschool, Kindergarten and Grade 1 - Grade 5 class programs in action.
This is an opportunity for you to observe the differing learning and teaching approaches used in our school. You are welcome to visit your child's class in the primary school during this time.  We ask you to respect the learning of the students, by not interrupting the lesson or asking questions of teachers during the lesson.  Gulzariya Myrzakanova, the Primary School Vice - Principal, Nadezhda Kim, the PYP Coordinator, and I will be available during this time to talk with you and answer any questions you may have.
We look forward to seeing you on Wednesday October 18, 2017.
Annia Dear                                         Gulzariya Myrzakanova                                             Nadezhda Kim
Primary School Principal                    Primary School Vice-Principal                                   PYP Coordinator
Attention All Parents and Drivers!
In the morning, please leave students at the entry door to the Primary School Building.
     The teachers and assistants will be able to help the younger students change from their outdoor clothing.
     If you need to see a teacher, please contact to PS secretary or email your child's teacher for an appointment.
Thank you for your support.
Primary School Administration.
Birthday Celebrations
Dear Parents,
Education within a safe, secure and healthy environment is the primary goal of our school. One of the milestones each year for your child is celebrating their birthday. We recognize that your child's birthday is an important event for both you and your child.
Currently, in the preschool, kindergarten and primary school, if you wish to celebrate your child's birthday at school, you need to inform the Homeroom Leader and school doctor and complete an application form a week beforehand, so together you can discuss the menu and activities. Birthday celebrations are to be kept to a maximum of 20 minutes and are held in their snack time only for the students in that class. In preschool and kindergarten, the celebrations are held in their cafeterias.
In the primary school, permission from the Vice principal and head of the cafeteria is required to organize a small celebration during snack time in the cafeteria. Birthday party celebrations at school are only for the students and their classmates. We do not have children share bags of candy or food. Your birthday party at home is the perfect time and place for these.
No other activities, entertainment or visitors are permitted at this time.
We appreciate your support and understanding as we continue to provide all students with a safe and healthy environment.